integritty is created by people
Meet the team that will work for you. Or the one you will join.
Patrik

Dominik

Martin
Petr
Marek
Monika
Jan
Markéta
David
Michaela
Pavel

Martina
Martin
David
Filip
Štěpán

Daniel
Patrik
Pavel

Martin
Adéla

Radek
Michal
You?
Patrik Postelt
Head of projects, Partner
Patrik takes care of our projects' smooth-running, which means you will meet him during every cooperation. He covers the whole area of performance marketing and specializes in advertising on Facebook.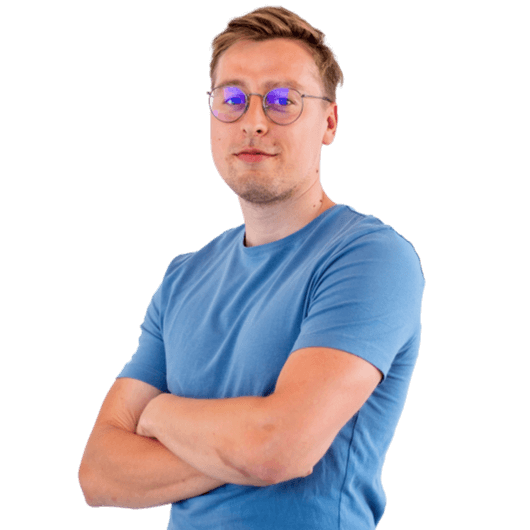 Freedom, Responsibility
& Shared Values
We are fully open to initiatives and ideas, and we support them by allocating time, money, and involvement.
Freedom. To be able to work as it suits you.
We are fully open to initiatives and ideas, and we support them by allocating time, money, and involvement..
Everyone sets up a model that suits them and works from anywhere they choose..
We make important decisions within the team and almost all documents and materials are available to the entire company.
Available positions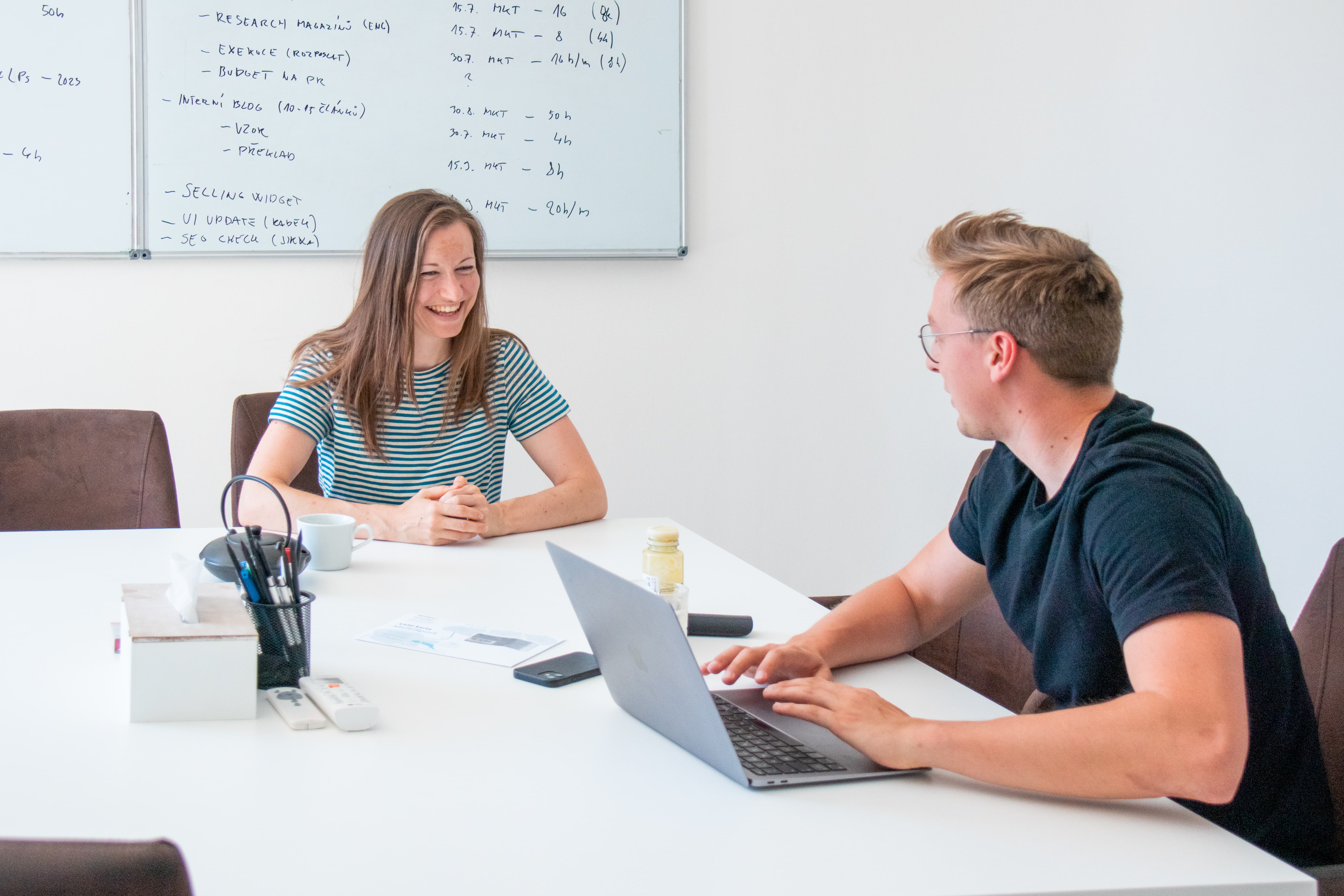 Responsibility. For yourself and the whole team.
Each member of the team takes the entrusted clients and tasks as if it was their own business.
No one is waiting for an assignment with their arms crossed but is actively creating or asking for one.
Anyone on the team is not afraid to make independent decisions and follow things through to avoid assigning work to other team members.
Our glue is shared values and principles, not control structures.
Those values describe each team member's expected behavior, a structure for feedback, and a checklist for accepting new members.
Adequacy &
Work with context
You work and make decisions based on the context of the whole project. You take into account the real impact on the business.
For our part, we will provide you with all the information necessary for your judgment.
Curiosity & selflessness
You want to learn and grow. You can quickly apply new knowledge to practice.
We provide and receive radically open feedback, even if it is sometimes necessary to suppress the ego.
Ownership
You take your tasks seriously and work as if it was your project or company.
We create a safe-to-fail environment, where no one has to be afraid to make mistakes.
Integritty
If you struggle or are going through a difficult period, we will have your back as the company.
We expect the same from you when another team member or the company is going through tough times.
We settled down in Hanspaulka
Modern villa, spacious offices and peaceful surroundings. Garden, terrace with a grill and sauna with a pool.