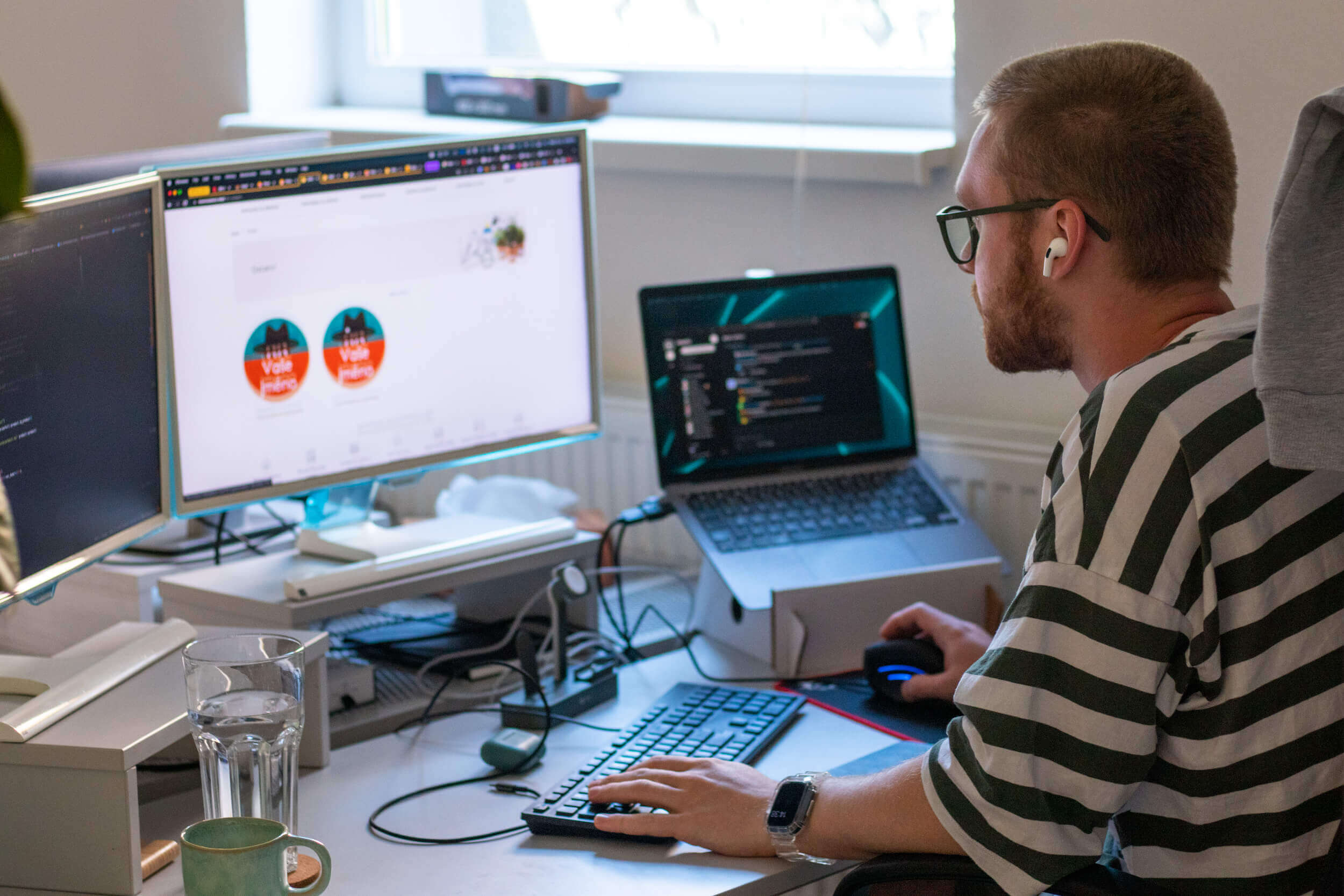 Career in e-commerce
Start or advance your career in e-commerce with Integritty. Established and start-up e-shops, predatory start-ups and an internal lab in the form of your own projects await you. No unnecessary structures, freedom in decision-making and fine-tuned teamwork.
Vacant positions
Start a career in
marketing
Find out more about the main areas we address in marketing. You can specialise in one of them, or work in multiple areas at the same time.
Whichever direction you take, we'll give you the foundation every marketer needs. You'll learn to think about product, price and overall promotion. We'll equip you with the knowledge to turn your ideas into a campaign pages or to set up and evaluate the entire campaign yourself.
You've got clients waiting for you, and you're gonna have a blast:


Main areas of
marketing in integritty
PPC advertising
Design and consultation of strategy of individual advertising accounts
Setting up search, display and product campaigns in advertising systems
Regular evaluation and optimization, reporting to clients and automation of routine tasks
Social ads
Campaign planning in an overall view and designing appropriate actions
Preparation of texts of advertisements and creatives(independently or in cooperation with a graphic designer)
Setting up campaigns, optimizing targeting, budgets, evaluation during the progress

Mailing
Design and preparation of campaigns with the client, whether targeted newsletters or automated emails
Preparation of texts, graphics for newsletters and templates (in cooperation with a graphic designer)
Working with mailing database, evaluating success and suggesting improvements

Creative
Idea making: creative inventing of campaigns
Graphics: banners, newsletters and landing pages for campaigns
Texts: campaigns, product details and landing pages
I came to integritty when I was in school as a beginner with no experience in marketing. I have tried all areas of the e-commerce world. From the technical setup of e-commerce product feeds, to copywriting and campaign graphics, to the UX of entire websites. Eventually I landed on social ads and emailing.
Do you want to know more?
Make an appointment with Patrik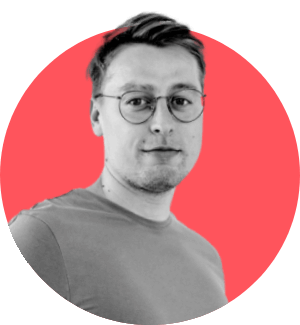 Get the insight of a
marketer and developer
Whether you go into marketing or development, you'll always get a little of the latter in Integrity. For clients, we address e-commerce in its entirety, meaning that the marketer needs to know the context of development, what is realistic and effective to develop. Conversely, the developer must know that a solution is not successful when we deploy it into production, but only when it meets the stated goals.
The ultimate skill is to keep yourself fit in the triangle of marketing – IT – business, this will give you an incredible edge and insight in whichever area your primary competency is. At Integrity we'll help you get it.
Start your career in
development
Find out more about developments in Integritty. It's up to you how you get involved in each area. Whether you're drawn to pure front-end, back-end or coding, or conversely penetration of these areas, you'll get mentoring from senior developers.
At our e-commerce house we develop sales platforms that have to handle thousands of orders a day, and that's already a challenge! With us, you will gain the knowledge to handle just such challenges.
Write code that has impact: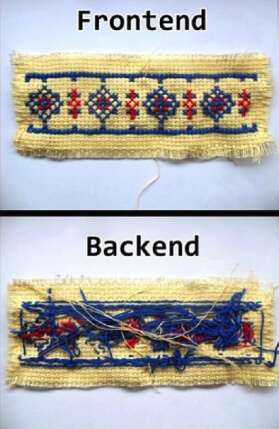 Main areas of
development in integritty
I decided to give development a try because I found it an interesting path. Although I had no previous experience with coding, integritty gave me the space to educate and develop myself. After that, there was nothing stopping me from quitting my old job and pursuing programming full-time.
Do you want to know more?
Make an appointment with Martin
Martin Kučera
, team leader
Other areas in 
integritty
In integritty we also address other areas that are closely intertwined with marketing and development. See if you can find yourself in any of them.
UX and UI design
Do you enjoy learning about customer needs, analysing their behaviour and designing solutions accordingly? That's exactly what our UX designers do. If you're more inclined towards graphic design, you'll like working as integritty's UI designer.
Web and Data Analytics
If you like working with numbers and looking for connections, web and data analytics is right for you. For clients, we analyze the performance of websites, campaigns or the entire business and design specific actions based on the data.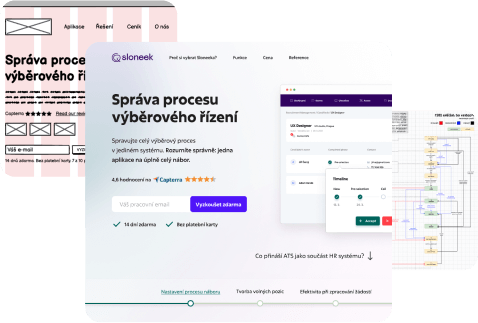 More reasons to
join integritty
Relaxed environment in a villa in Hanspaulka with its own garden, sauna and lots of events
Regular trips and an annual getaways to warm lands (most recently to Palermo)
Shared breakfasts, sports facilities and events, multisport card to that
Finances that match your experience and grow in proportion to your progress
Currently open positions
These are the positions that are hot in integritty right now. But if you've found yourself in any of the above, feel free to email or call to set up a meeting!