We develop websites and
e-shops on WordPress
Bet on the most widely used system for websites and e-shops in the world.
Easy site management - just like in Word
Design and function exactly to your liking
Perfect SEO and high site speed
WooCommerce: web and e-shop in one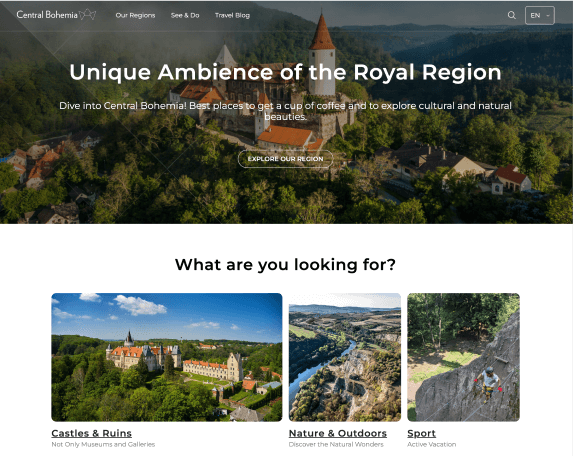 We create advanced websites and e-shops on WordPress
About WordPress
Why want WordPress from integritty?
WordPress is used by almost 40% of all websites in the world for content management. It is the free solution of development which involves thousands of developers. WordPress allows you to create extensive presentation and content websites with multiple languages, while maintaining simple content management. Thanks to WooCommerce WordPress can be extended with e-shop features.
Why do websites around the world rely on WordPress?
You create individual pages directly as they should look in the final form

Different levels of user permissions and publication approval

Intuitive language management and automatic translations
Web design exactly to your liking

Thousands of proven modules for extending site features

Possibility to develop functions such as order forms or customer portals
WooCommerce module for extending your website with e-commerce features

Convenient product and order management, special features such as product subscriptions

Connection to billing, accounting and warehouse systems
With us you don't have to worry about servers and IT issues

Regular feature and security updates

All the data is in your own hands
Websites on WordPress by integritty

Czech platform for HR professionals
Sophisticated component system
A range of interactive elements
4 languages with automatic translations
Connection to Hubspot CRM
Obrázek nebyl vložen

Official tourist portal
Hundreds of destinations and articles
Thoughtful linking of content
Blog and calendar of events
3 language versions
Obrázek nebyl vložen

IT consulting company
Presentation of services
Focus on interactions
Obrázek nebyl vložen
News portal
Focus on SEO and speed
Portals for city districts
Editorial approval system
Internal advertising system
Obrázek nebyl vložen
Find out if WordPress is the right solution for your website
Why want WordPress by integritty?
We understand websites and e-shops. We will map your requirements and discuss, whether WordPress is the most suitable solution. Together we will set development priorities so that the website launch is quick and its development is cost-effective.
Use the experience from dozens of realized websites and e-shops.

We have experience from websites and e-shops for leading brands, such a Bushman, Telly or MamaLabels.

Get down to business. We'll take care of the website.

We deal with e-commerce in its entirety and we can also advise you in other areas.
Non-binding inquiry
Not sure? We can help you choose a platform
We have experience in developing websites and e-shops on WordPress and many other platforms. This allows us to independently assess your requirements and recommend the most suitable solution for your website, taking into account your budget and future plans.




Learn more
Non-binding inquiry
Ozveme se do 24 hodin